Evansville's United Caring Services Wish List This Christmas
Posted by Nikki Davis on Tuesday, December 6, 2022 at 7:12:38 PM
By Nikki Davis / December 6, 2022
Comment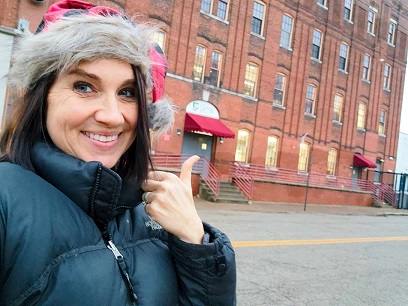 Are YOU looking for a way to give back this holiday season? Are you looking for a way to teach your children about the act of / habit of / gift of GIVING? Then please look no further than my favorite nonprofit United Caring Services. They keep a list of urgent needs on their home page that includes:

-Liquid Dish Soap
-Paper Towels
-Napkins
-Deodorant (any size)
-Travel Shampoo
-Toilet Paper
-Liquid Laundry Detergent
-Hand Soap (ie. Softsoap/refill)
-12 oz Disposable Cups/Bowls

In addition to the up to date "Urgent Needs," they then have an "Everyday Needs" list, which serve the day to day needs of their guests:

-Men's/Women's Shoes
-Men's/Women's Underwear, Bras
-Men's Jeans (28/32 – 36/34)
-T-shirts (all sizes)
-Metal Forks & Spoons, Soup Bowls
-Coffee, Sugar & Creamer
-Butter, Eggs, Milk, Cheese
-Pop-top Fruit cups, Applesauce, Vienna Sausages for sack lunches
-Shampoo, Deodorant, Toothpaste, Disposable Razors, Lice Kits
-Laundry detergent (liquid/powder)
-Cleaning Supplies (all-purpose, floor)
-Backpacks & Bike Locks

You can additionally find their Amazon wish list at: https://smile.amazon.com/hz/charitylist/ls/1EWGKUIIRJJOJ/ref=smi_ext_lnk_lcl_cl if you would like to shop for them from the comfort of your own home!

They also accept small canned/packaged food donations anytime — some specifics are listed on the needs list. They accept left-overs from catered meals daily until 6 pm (if later, please call ahead to arrange). They accept and will pick up large food donations directly from local businesses (based on needs & storage capacity) preferably with an inventory list, expiration dates, and estimated values (for a gift receipt and tax purposes). They accept or pick up large food donations M-F, 8 am – 2:30 pm. Other days/or later times need to be arranged.

To learn more, visit: https://unitedcaringservices.org/needed-items/ or you can always call directly to the Day Shelter at (812) 426-9960 and ask what else they might need to serve others.

They are located at 324 NW Sixth Street, Evansville, IN, United States, Indiana, and their mission is to provide values-based, low barrier, sustainable, and high-quality homeless shelters, services, and solutions.